Sobremesa is a small-batch mole and salsa company in Charleston, South Carolina. We believe in taking the time to do things right, from the thought and care that goes into crafting our products to pressing pause and enjoying them with family and friends. Because to us, food is not just something to eat...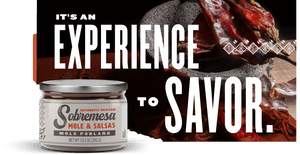 Have a press inquiry?
Questions about your order?
Just want to talk?